The Royal Collection Trust is the caretaker of many fascinating artefacts of English history. One of these is a small, gilt-bronze clock. Its value goes far beyond its ornate decoration and fine craftsmanship; it is believed to have been a wedding-day present from Henry VIII to Anne Boleyn.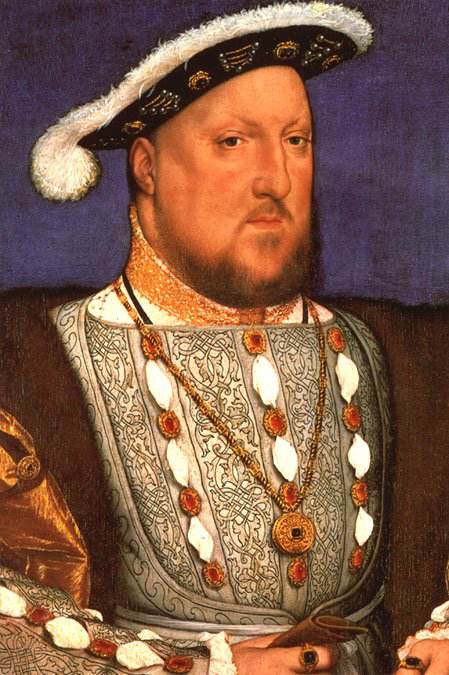 Though there have been some doubts as to its authenticity, it does seem like this article was genuinely Anne Boleyn's. Though the mechanism is more modern than 16th century, this is not unexpected; many early clocks survive to the present day because parts were modernised and replaced over the centuries.
There are several features which link the clock with Henry and Anne. The most striking features are the weights, which both have the iconic 'HA' entwined in love-knots on them. Each of the weights carries a motto; one has Anne's motto, 'The Most Happy,' whilst the other bears Henry's royal motto 'Dieu et Mon Droit.' Henry's connection with the clock is further seen in Henry's coat of arms, which appear once on the top of the clock, held by the a leopard, and twice more on the sides of the clock.
It is not entirely clear what happened to the clock after Anne's execution. Eventually, however, it came into the possession of Lady Elizabeth Germain, who gifted it to the famous antiquarian Horace Walpole in 1760. When Walpole's estate was sold in 1842, it was bought by Queen Victoria for £110 5s, and has remained in the Royal Collection ever since.