On the 25th June, 1529, Emperor Charles V appointed Eustace Chapuys, a lawyer and diplomat from Savoy, as his ambassador to England. When Chapuys arrived in England in August, he was walking into a very high-stakes situation in England; Henry VIII was several years into his campaign to annul his marriage to Charles' aunt, Katherine of Aragon, and it was Chapuys' job, amongst other things, to try to persuade Henry to reconcile with his first wife.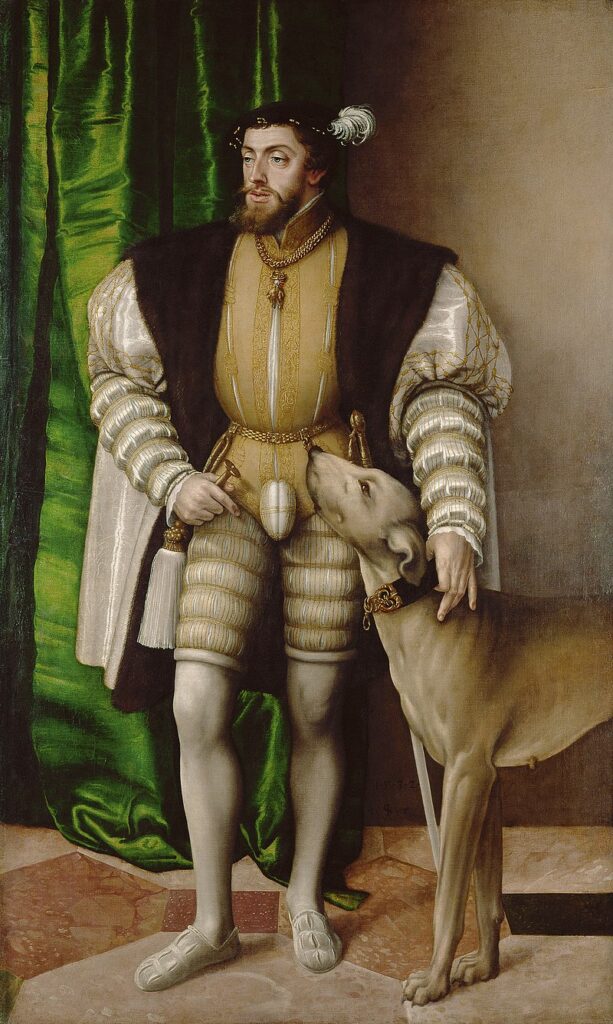 However, Chapuys started his diplomatic work long before he reached England. On the day the Emperor appointed Chapuys to the role, he gave the new ambassador a letter bearing instructions for his journey from Barcelona to London. Chapuys would be travelling through the Low Countries and France on the trip, and Charles wanted to make the most of his ambassador's attendance at the courts of some of the most important rulers and nobles of the region, many of the relatives of the Emperor.
This wonderful letter offers insights into the role Chapuys was expected to fulfil, gathering intelligence, arranging meetings, negotiating treaties, and smoothing over any difficulties – all skills that he would need to excel in at the court of Henry VIII.
~
Memoir and instruction of what you, Eustace Chapuis, are to do and say at the Court, and to the personages hereafter mentioned, to whom you are now sent by us.
1st. You shall first of all go to the Duke of Savoy, our cousin. After the delivery of your letters of credence, you will tell him that you are going home on leave to attend to some private business of your own, whilst We dispose of you otherwise. That you were also to have received despatches for Rome or for the King of Hungary, our brother, but these not being ready against your departure you had to start without them.
That the object of your visit is to inform him (the Duke) of our present intention to cross over to Italy, unless something very important for the welfare of Christendom should prevent us. That he (the Duke) will always find us well disposed to forward and promote his interests, hoping that he will communicate with and furnish us with provisions, and anything else We may require during our stay in his country, and also give orders for his subjects and vassals not to help our enemies directly or indirectly, especially if, as We intend, We should presently cross thither in person. We leave it to your discretion to say anything else likely to remind the Duke of the duties which he and his subjects are bound to fulfil towards us as members of and dependants on the Empire as they are.
On the subject of the peace about to be made you will tell the Duke what our intentions have always been in that respect, and how We always thought and intended that he should be one of the commissaries of the peace, as We informed him at the time through President Lambert, and also wrote to Madame, our aunt. Not having, however, heard from her, or from her secretary since then, and being quite ignorant of what has passed at Cambray, We have avoided writing thereupon to the Duke, who is, no doubt, informed by this time of the resolutions of the meeting. You will, moreover, tell him that the Geneva affair is in good train, and that orders have been issued for the speedy settlement of all his claims in the manner he wishes.
Should you meet the Count of the Genevois (Philippe), you will exhibit your credentials, and speak to him in the same terms as to his brother, the Duke, taking care not to involve yourself in any contradictions. You will make him understand the entire trust We place in him, and our hope that he will always behave towards us as a good relative and subject, in conformity with his last letter to us. On our part he will always find us ready to do him pleasure.
You will also deliver to our cousin, the Bishop of Genesve and Abbot of Saint Claude, the letters in your credence, and tell him that We shall consider it a service to our house and family if he will see that the companies of the Bailli d'Aumont, his brother, and also those of the lords de Varax et d'Autrey, be looked up and attended to as may seem needful.
You will endeavour to procure intelligence from France, Germany, Switzerland, and other countries, and inform us as soon as possible of the result of your inquiries.
You will tell [the Duke] in what good memory We hold his loyalty and past services, that We trust he will continue the same towards us, and that We shall always care for his affairs as though they were our own. In what regards Cardinal Volterra and the Prior of Arbois, We shall see that no injury is done to them according to our engagements in writing. The same may be said respecting the Geneva business; as soon as We have taken cognizance of the means adopted for putting an end to the quarrel, and settling all claims, due provision shall be made to satisfy both parties.
When in Burgundy, if the Count de Varax, the Sieur d'Autrey, and the Bailli d'Aymont, have not yet taken their departure, as they are instructed to do, you shall give or forward to them our letters, and inform them that you have strict orders from us to press the execution of their various commissions. They are to consult together as to the best means of crossing over [to Italy] with their respective companies of German foot or Flemish horse, as they may think best; and in case of their being unable to complete the number of men contracted for, they are to march with such forces as are ready at present, and inform us of their movements as soon and as often as they can.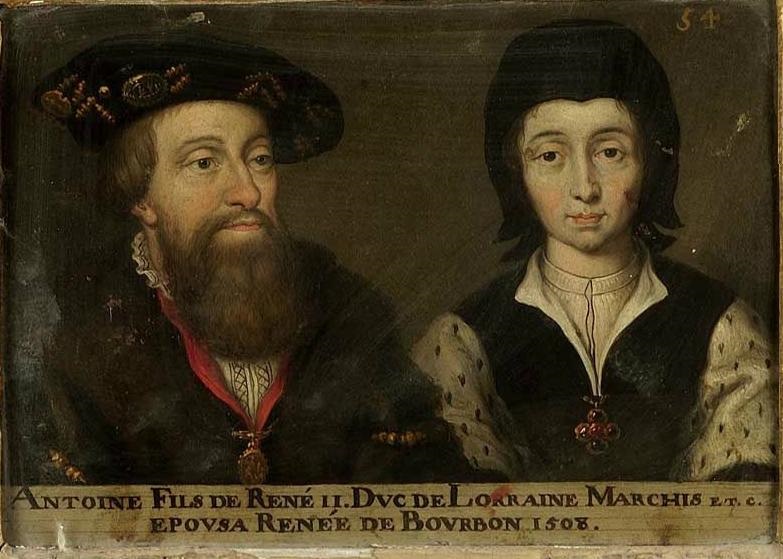 Should you pass near the residence of our cousin the Duke of Lorrenne (Lorraine) you will visit him in our name, as well as the Duchess, his wife. You will deliver our letters, and tell them that taking advantage of your passing through their estate to go to Flanders or Autrept (Utrecht), as it may be, We have instructed you to present our compliments to them. You may also tell the Duke [of Lorraine] that We have been informed by our aunt of Flanders [Madame Marguerite] of the good relations and friendly intercourse which he, as her neighbour, maintains, for which We thank him most sincerely, and that on our part We shall do everything in our power to show our gratitude and watch over his interests.
You will tell the Duchess, our cousin, the good-will and high regard We entertain for her and for all the relatives of our most dear cousin, the Duke of Bourbonnais, her brother, whom may God forgive. And that with respect to his succession and inheritance, every care shall be taken that no injustice or harm is done to her or any of the Constable's relations; but, on the contrary, if peace should be made, her own private affairs will be attended to as if they were our own.
When at the court of Madame [Margaret] our aunt, you will inform her minutely of everything you have observed, and heard during your journey, that she herself may immediately acquaint us with it. And you will also show her the instructions you have for England that she may tell you how matters stand in that country.
You will tell Madame, our aunt, that We have no doubt she has made all diligence concerning what We wrote to her by André, the courier, respecting the artillery and the passage of the Germans into Italy.
Should you find an opportunity you will tell the lords and principal personages of the Low Countries how satisfied We are with their services in general, as We have already signified to them through Moqueron and Montfort.—Barcelona, 25th Juin 1529.
Top image: Portrait of Eustace Chapuys by an unknown artist, 17th century