I'd like to share a list of my favourite non-fiction books about Anne Boleyn. Whilst there are many other fantastic books about Anne, these are the ones that stand out to me personally.
The first on any list about Anne has to be 'The Life & Death of Anne Boleyn' by Eric Ives. Though originally written in 1986, & revised in 2004, it remains the definitive biography of Anne. Though some of the scholarship is now a little outdated, it is still the most comprehensive account of her life.
Retha Warnicke's controversial biography 'The Rise and Fall of Anne Boleyn' was written in direct response to Ives. Many, including myself, disagree with some of Warnicke's conclusions, however it is an important reminder that sources can be interpreted in multiple ways.
Next is a much more recent piece of scholarship: Natalie Grueninger's 'The Final Year of Anne Boleyn.' I'm writing a full review of this excellent book, however for now I will just say that Natalie not only provides a new insight into Anne & her final year, but also builds a strong picture of the daily life that Anne lived.
'Inside the Wardrobe of Anne Boleyn' is a book I find myself returning to regularly. Barbara Parker Bell draws from a variety of sources to reconstruct Anne's clothing & jewels. She provides wonderful insights into how clothing and jewellery were bought, gifted, and utilised.
Claire Ridgeway's 'The Anne Boleyn Collection' tackles the most common questions & misconceptions about Anne, providing clear, concise, & well-researched answers. It is a great overview for anyone, as it cuts through the traditional narrative to tackle the big questions face-on. I particularly recommend it to those who only know Anne's story through the fictionalised versions in novels and tv.
'The Creation of Anne Boleyn' by Susan Bordo is a historiographical analysis of how & why we have come to view Anne the way we do, looking at contemporary, historical & fictional portrayals. This is one of my all-time favourite books.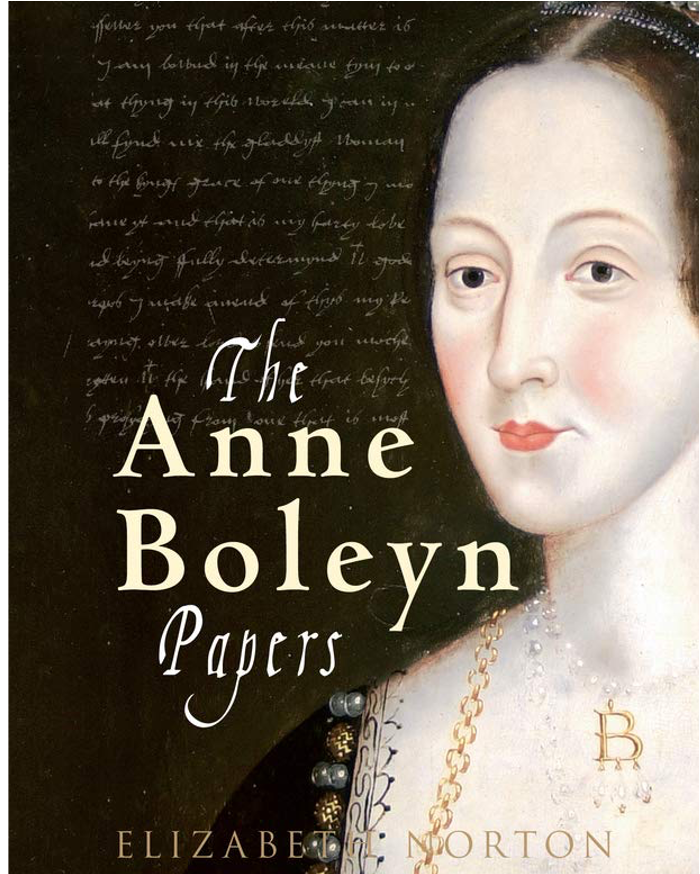 'The Anne Boleyn Papers' is a collection of primary sources written by & about Anne, compiled by Elizabeth Norton. It offers readers the chance to explore the accounts for themselves and draw their own conclusions. An absolute bookshelf must-have.
The last book in my list is a bit of a bonus, as it is a book that I haven't read, and won't be released until 19/5: Tracy Borman's 'Anne Boleyn & Elizabeth I: The Mother & Daughter Who Changed History.' I cannot overstate how excited I am for this book. Tracy has long been one of my favourite writers, & this topic has always interested me. I encourage everyone to keep any eye out for it when it is released – not long now!